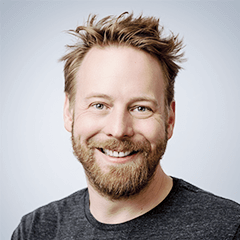 Adam Billing
Chief Executive Officer
Adam Billing
Chief Executive Officer
Adam is the founder of Sprintbase. He has spent most of his career working with companies to design new products, services and strategies; and to develop their own internal innovation capability.
Formerly with Ernst & Young Consulting, Adam has led numerous innovation projects and design events for all types of organisations. Recent clients include Amazon, NBCUniversal, eBay, Sony Playstation, DuPont, Microsoft and many others.
He is a frequent lecturer on design thinking at Cambridge University's executive education and leadership development programmes. He has additionally designed and delivered learning and leadership programmes with top business schools including Imperial College London, The Judge Business School in Cambridge, Rice University, Georgia Tech and others.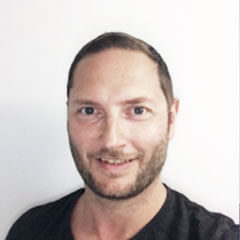 Alister McPherson
Product Development
Alister McPherson
Product Development
Alister is a technology expert with a 20 year track record of creating software to help companies grow. He specialises in the fields of application design, real-time software communication and distributed systems. He is responsible for the creation and continual evolution of Treehouse's Sprintbase application.
Previous experience consulting for Microsoft and Accenture then holding Associate Director and Vice President positions at London financial institutions has lead him to work with the Treehouse team.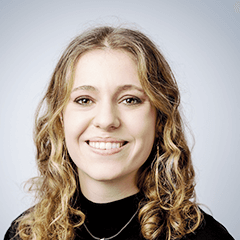 Marie Laffitte
User Experience Design
Marie Laffitte
User Experience Design
Marie is a design thinker with a passion for creative innovation, design process and environmentally centered education design. She deeply believes that design can help navigate complex systems and offer an agile sustainable lifestyle for people.
As an experienced designer at TreeHouse Innovation, she teaches and facilitates Design Thinking workshops to help our clients to solve problems and develop their own internal cultures of innovation. You'll also find her supporting project teams through ethnographic research, framework and tool development, and project management.
Marie is part of a sailing family. They participate in classic yacht regattas on the Mediterranean Sea with Sagittarius. She also volunteers at the Design Museum to help facilitate their education programmes.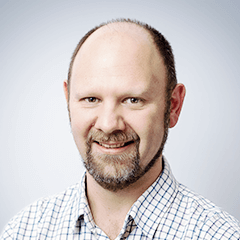 Rich McCormick
Head of Product Development
Rich McCormick
Head of Product Development
Richard is a software engineer with 20 years' experience working with small agile development teams as well as leading large multi-site customer implementations and he is currently responsible for the continued development of Treehouse Sprintbase application.
Before becoming a member of the Treehouse team, Richard worked as a consultant and has helped implement many Microsoft-based solutions to large corporate customers. Prior to that he worked for a number of years developing real-time servo-hydraulic control systems used by Formula 1 race teams and Earthquake simulations.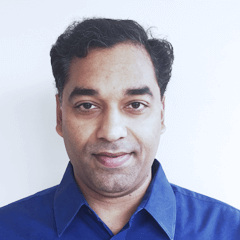 Rajendra Kowta
Product Development
Rajendra Kowta
Product Development
Rajendra is a software engineer and currently responsible for the development and support of Treehouse's Sprintbase application.
He has 20 years' experience in Microsoft technology stack, having worked for prestigious clients such as Microsoft, Virgin Group, Electrolux etc., as Project Manager, Onsite Coordinator, Software Developer, and Document Writer.
He holds a post graduate degree in Management Studies from IISc, Bangalore, and has prior experience in process oriented thinking and design analysis using applied statistics and Six Sigma.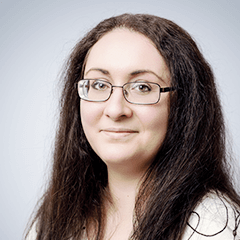 Teodora Nikolaeva
Head of Design / Front End Development
Teodora Nikolaeva
Head of Design / Front End Development
Teodora is a graphic / UI designer, who specialises in branding and front-end development. Over the last ten years she had worked on a wide range of projects for number of marketing and advertising companies.
Her responsibilities involve creating and maintaining the company websites and marketing assets. She is also a part of the team behind our Sprintbase application.
Lover of all things design, Teodora has naturally taken to Design Thinking and is integrating the process into her workflow as an everyday problem solving solution.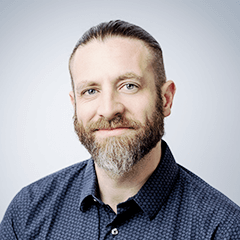 Brian McAuliffe
Head of Customer Experience
Product Development
Brian McAuliffe
Head of Customer Experience
Product Development
Brian is a seasoned designer and innovation coach, bringing over a decade of game design and agile product development experience to his work with corporate teams.
He is a BAFTA award-winning producer with credits on blockbuster titles including The Lord Of The Rings trilogy, Harry Potter and the BBC.s celebrated Doctor WHo games. Today, Brian draws on this design and production experience to help people and teams from across industries be more creative in their work and apply the tools of design to create better solutions and user experiences.
He is a certified Sprintbase coach and has recently led virtual innovation projects for teams at eBay, Sodexo, Deloitte, JCPenney and others.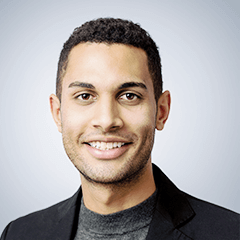 Ryan Van Winkle
Sales Director
Service Design
Ryan Van Winkle
Sales Director
Service Design
Ryan has spent his entire career helping organisations build design thinking capability and solve complex problems. He has designed and facilitated engagements with organisations including KBC Brussels Bank, Orange Business Services, Sky, Capgemini, Hugo Boss and Ferrari.
Having had the opportunity to live and work in Hong Kong, Belgium, Italy, and the United States, he has vast experience working across multicultural and co-located teams. Alongside his work at Treehouse, he is the Head of Partnerships at Sprintbase; enabling a global network of design and innovation experts to lead innovation projects with remote teams.
He holds Master's Degrees in Innovation and Entrepreneurship from both Politecnico di Milano and Solvay Brussels School of Economics and Management.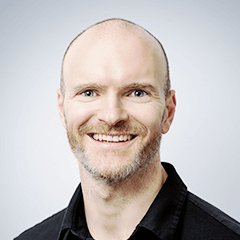 Nathan Waterhouse
Design Coach
Treehouse Innovation
Nathan Waterhouse
Design Coach
Treehouse Innovation
Nathan is a partner at Treehouse Innovation where he helps organisations build cultures of innovation. In his past life, he set up and ran four new businesses at world-renowned design and innovation firm IDEO, including co-founding OpenIDEO.com a global platform of over 300,000 innovators.
He has facilitated workshops with hundreds of participants and led organisation design programs that have helped shift the innovation strategy for traditional organisations such as Freudenberg and Generali and helped design a startup incubator for Europe called HackFWD. He has worked with clients such as HP, IKEA, T-Mobile, VISA, Oxfam, SKY to help them to innovate.
He is an experienced public speaker and has delivered keynotes at TEDx, The Economist events, and the White House on topics such as the role of Design, Innovation and Collaboration.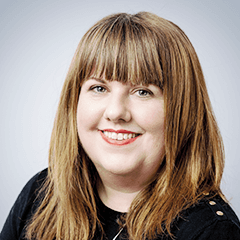 Eleanor Tong
Design Coach
Treehouse Innovation
Eleanor Tong
Design Coach
Treehouse Innovation
El is a recognised expert in innovation, facilitation and business strategy with over 20 years of experience designing and implementing strategic initiatives around the world.
She is a partner at Treehouse Innovation. Her role specialises in helping organisations with creating an innovation culture. She has designed and led engagements with global clients including Orange Business Services, eBay, SKY, DLA Piper and Generali. Her engagements include running innovation sprints, designing co-creation events and delivering Design Thinking masterclasses for organisations wanting to embrace a culture of innovation.
Prior to her work with Treehouse, El was an Innovation leader within Fujitsu where she set up and ran the customer co-creation service. She led customer co-creation and NPD projects, alongside delivering workshops and training sessions to give teams the creative confidence to put their ideas into action.
She enjoys working with diverse teams in solving real challenges using a combination of design thinking techniques, creative approaches and end-user insights. Uncovering the" little things that will make the biggest difference".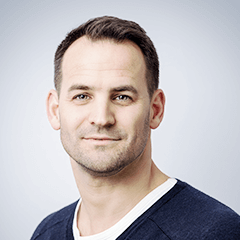 Steve Baker
Design Coach
Treehouse Innovation
Steve Baker
Design Coach
Treehouse Innovation
Steve is an expert facilitator and design thinking specialist. At Treehouse Innovation, he is part of the leadership team. He loves helping leaders build organisations that will make the world a better place: designing and making great products and services, providing rewarding careers and creating value for owners by solving the problems that societies face.
Key clients have included Accenture, Microsoft, Qantas, Optus, Oracle, Westpac, Woolworths, Janssen and KPMG. With a focus on inspiring, challenging and developing he has worked with teams of 10 to conferences of up to 1000.
He has spent the last seven years working in Australia, New Zealand and across Asia with executives and senior leaders in financial services, travel and aviation, IT, FMCG, telecommunications, pharmaceuticals and many professional services.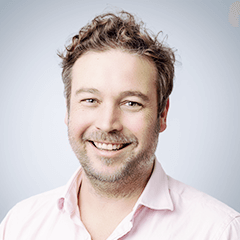 Duncan Brannan
Design Coach
Treehouse Innovation
Duncan Brannan
Design Coach
Treehouse Innovation
Duncan is a Partner at Sprintbase. He has designed and led engagements with organisations including DLA Piper, American Express, Sony Playstation, Capgemini, and Coca Cola. He teaches on executive MBA and other corporate training programmes at Cambridge University and London Business School. An engaging and confident facilitator, he gains great satisfaction from helping people to develop their own creative confidence, work better together, and find innovative solutions.
Following a first degree in Philosophy & Psychology from Durham University, Duncan started his professional career with PricewaterhouseCoopers where he consulted on technology solutions for global clients in the financial services sector. He left PwC to return to university, this time to the University of Kent, where he gained a first-class degree in Fine Art.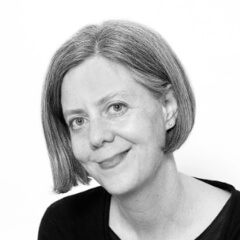 Jane Pritchard
Design Coach
Treehouse Innovation
Jane Pritchard
Design Coach
Treehouse Innovation
Jane is a design thinking and innovation consultant with over 20 years' experience leading clients through a broad set of challenges that deliver business growth and organisational change.
She has helped client teams transform their brands, products and services as well as support them to embed design-led capabilities within the context of their own organisations. Prior to working as an independent consultant, Jane led the Transformation by Design Practice at IDEO London where she advised clients on the strategic use of design as an approach to innovation.
Jane holds an MA in Design Strategy & Innovation (Brunel) and is a Fellow of the RSA. She is a Visiting Tutor on the Service Design MA Programme at the Royal College of Art.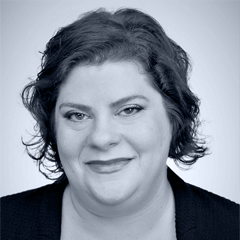 Colleen Briner
Strategic Partnerships
Colleen Briner
Strategic Partnerships
Colleen is part of the Treehouse Education Team. She has spent the last 20 years working with change-makers in both the nonprofit and education spheres, helping to hone outreach efforts, redefine operations, increase sustainability and innovative product development.
Prior to her work with Treehouse, Colleen led the Institute for Learning. There she developed and implemented products and programs for some of the largest schools and districts, impacting over 3.2 million students. She has been recognized as an innovator in both products and services by the University of Pittsburgh for over a decade.
Colleen holds both a MPIA in Economic and Social Development and an MBA from the University of Pittsburgh. Previous clients include: New York City Schools, Los Angeles Unified School District, Bill and Melinda Gates Foundation, Tennessee Department of Education, William & Flora Hewlett Foundation, Women's Law Project, Friends of Aseema, Carnegie Foundation for the Advancement of Teaching.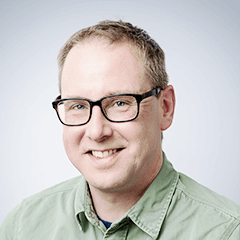 Jarvis Bailey
Graphic Design
Jarvis Bailey
Graphic Design
Jarvis is a versatile Graphic Designer with a wealth of experience built from having worked for a variety of advertising and service agencies across the UK over the past 25 years.
Beginning his career in TV graphics, animation and motion design, Jarvis has worked on documentary graphics for major broadcast channels such as the BBC and Channel 4, he has also collaborated on opening title sequences and graphics for major motion pictures as well as independently funded shorts.
For the past 15 years, Jarvis has worked predominantly in web design/development, branding and UX/UI design for a multitude of large and small businesses in a variety of sectors across the UK, Europe and the Middle East.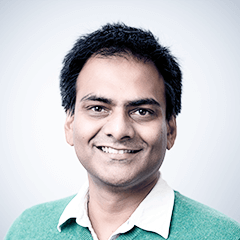 Bahi Kandasamy
Commercial Director
Bahi Kandasamy
Commercial Director
Bahi is a Commercial Director at Sprintbase.
Bahi brings the rigour and ability scale our finance and operations team and be part of our senior leadership team contributing to the strategic growth of Sprintbase.
Prior to joining Sprintbase, Bahi has worked in a similar capacity with an international boutique Service Design agency Livework Studio for 10 years.
Bahi is a Senior Finance and Operations leader and have a wealth of experience from increasingly progressive roles over the years as a Management Accountant, a Finance business Partner and a Commercial Director, giving him extensive experience in managing finance and operations at all levels in creative industries. He is passionate about contributing to business growth through streamlining operations and providing commercial insights into the business.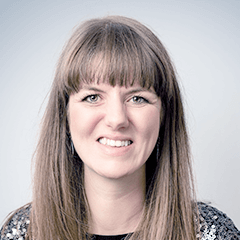 Charlotte Buxton
Marketing Director
Charlotte Buxton
Marketing Director
Charlotte is marketing director at Treehouse Innovation.
Originally trained as a journalist, she has spent most of her career working in corporate, charity and public sector communications.
Specialising in storytelling, content development and campaigns, Charlotte loves helping organisations find compelling ways to communicate complex messages.
Find Charlotte on: Linkedin