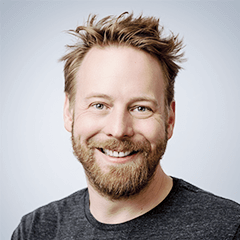 Adam Billing
Chief Executive Officer
Adam Billing
Chief Executive Officer
Adam is the founder of Treehouse Innovation.  He has spent most of his career working with companies to design new products, services and strategies; and to develop their own internal innovation capability.
Formerly with Ernst & Young Consulting, Adam has led numerous innovation projects and design events for all types of organisations.  He is a frequent lecturer on design thinking on Cambridge University executive education programmes, and has designed and delivered learning programmes with leading business schools including, Imperial College London, Rice University, Georgia Tech and others. He is also a Partner at the The Møller PSF Group at Cambridge University.

Alister McPherson
Product Development
Alister McPherson
Product Development
Alister is a technology expert with a 20 year track record of creating software to help companies grow. He specialises in the fields of application design, real-time software communication and distributed systems. He is responsible for the creation and continual evolution of Treehouse's Sprintbase application.
Previous experience consulting for Microsoft and Accenture then holding Associate Director and Vice President positions at London financial institutions has lead him to work with the Treehouse team.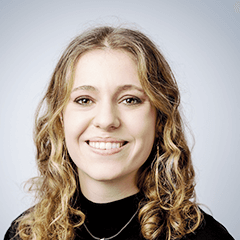 Marie Laffitte
User Experience Design
Marie Laffitte
User Experience Design
Marie is a design thinker with a passion for creative innovation, design process and environmentally centered education design. She deeply believes that design can help navigate complex systems and offer an agile sustainable lifestyle for people.
At Treehouse Innovation her key responsibilities include ethnographic research, project design production, support and management as well as internal operations development.
Before joining the Treehouse team, Marie graduated with an MA: Industrial Design at Central Saint Martins in London. Her graduation project Holis, A Permaculture Game was shortlisted for the MullenLowe Nova prize and was exhibited at London Design week.
Marie is part of a sailing family. They participate in classic yacht regattas on the Mediterranean Sea with Sagittarius. She also volunteers at the Design Museum to help facilitate their education programmes.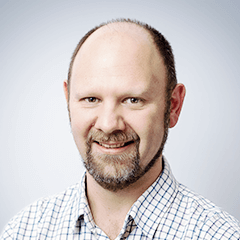 Rich McCormick
Head of Product Development
Rich McCormick
Head of Product Development
Richard is a software engineer with 20 years' experience working with small agile development teams as well as leading large multi-site customer implementations and he is currently responsible for the continued development of Treehouse's Sprintbase application.
Before becoming a member of the Treehouse team, Richard worked as a consultant and has helped implement many Microsoft-based solutions to large corporate customers. Prior to that he worked for a number of years developing real-time servo-hydraulic control systems used by Formula 1 race teams and Earthquake simulations.

Rajendra Kowta
Product Development
Rajendra Kowta
Product Development
Rajendra is a software engineer and currently responsible for the development and support of Treehouse's Sprintbase application.
He has 20 years' experience in Microsoft technology stack, having worked for prestigious clients such as Microsoft, Virgin Group, Electrolux etc., as Project Manager, Onsite Coordinator, Software Developer, and Document Writer.
He holds a post graduate degree in Management Studies from IISc, Bangalore, and has prior experience in process oriented thinking and design analysis using applied statistics and Six Sigma.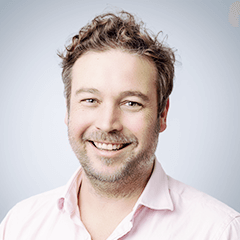 Duncan Brannan
User Experience Design
Duncan Brannan
User Experience Design
Duncan is a user-centred designer, artist, and versatile facilitator. He began his career as a systems analyst and developer in London and the Netherlands for PricewaterhouseCoopers Management Consultancy Service, and later turned his attention to fine arts. He currently runs his own fine art painting practice.
Recently, Duncan has worked within a UK local authority, developing relationships with artists and politicians to facilitate arts projects that deliver against political agendas. He has worked on projects in the financial services, pharmaceuticals, human resources, higher education and local government sectors across Europe and the Middle East. He is degree educated in Psychology & Philosophy from Durham University, and Fine Art from the University of Kent. He continues to paint.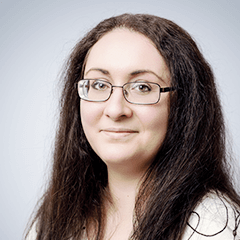 Teodora Nikolaeva
Head of Graphic Design
Teodora Nikolaeva
Head of Graphic Design
Teodora is a graphic / UI designer, who specialises in branding and front-end development. Over the last ten years she had worked on a wide range of projects for number of marketing and advertising companies.
Her responsibilities involve creating and maintaining the company websites and marketing assets. She is also a part of the team behind our Sprintbase application.
Lover of all things design, Teodora has naturally taken to Design Thinking and is integrating the process into her workflow as an everyday problem solving solution.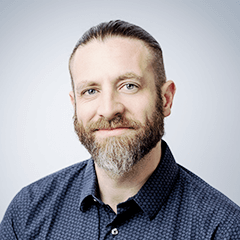 Brian McAuliffe
Head of Customer Experience
Product Development
Brian McAuliffe
Head of Customer Experience
Product Development
Brian in a seasoned designer and innovation coach, bringing over a decade of game design and agile product development experience to his work with corporate teams. He is a BAFTA award-winning producer with credits on blockbuster titles including The Lord Of The Rings trilogy, Harry Potter to the BBC's celebrated Doctor Who games. Today, Brian draws on this design and production experience to help people and teams from across industries be more creative in their work and apply the tools of design to create better solutions and user experiences. He is a certified Sprintbase coach, and has recently led virtual innovation projects for teams at eBay, Sodexo, Deloitte, and others.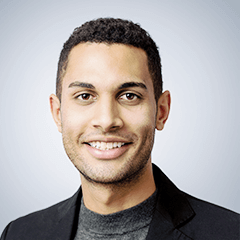 Ryan Van Winkle
Head of Partnerships
Service Design
Ryan Van Winkle
Head of Partnerships
Service Design
Ryan has spent his entire career helping organizations adopt design thinking. He has designed and facilitated engagements with organizations including KBC Brussels Bank, Orange Business Services, The United Way, Sky, Capgemini and Hugo Boss. He is the Head of Strategic Partnerships at Treehouse Innovation.
Ryan began his career as a Program Manager and Consultant at Bridge Innovate, a leading design and innovation consultancy in the United States specialising in leadership development and change management.
He holds Master's Degrees in Innovation and Entrepreneurship from both Politecnico di Milano and Solvay Brussels School of Economics and Management.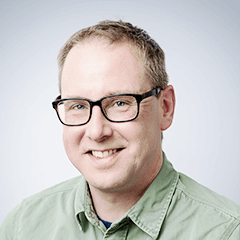 Jarvis Bailey
Graphic design
Jarvis Bailey
Graphic design
Jarvis is a versatile Graphic Designer with a wealth of experience built from having worked for a variety of advertising and service agencies across the UK over the past 25 years.
Beginning his career in TV graphics, animation and motion design, Jarvis has worked on documentary graphics for major broadcast channels such as the BBC and Channel 4, he has also collaborated on opening title sequences and graphics for major motion pictures as well as independently funded shorts.
For the past 15 years, Jarvis has worked predominantly in web design/development, branding and UX/UI design for a multitude of large and small businesses in a variety of sectors across the UK, Europe and the Middle East.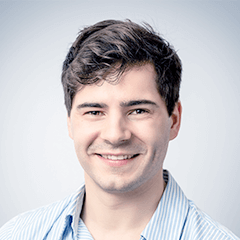 Bruno Goetzmann
UX Design Associate
Bruno Goetzmann
UX Design Associate
Bruno is an innovation practitioner who focuses on applying design and lean principles to solve complex business challenges. He has particular interests in the process of designing better things by combining the right tools with the right mindsets. Bruno has experience supporting clients such as Crédit Agricole, ITAB and Hugo Boss to implement collaborative change and transformation programmes.
Before taking the leap into design and transformation, Bruno focussed on Biotechnology and Synthetic Biology. During his scientific journey, he worked on a research project aiming to cure lung cancer; where he developed a different perspective on the process of invention and how it can positively change industries.
Today, he is keen to explore paths where a fact-oriented mindset can ally with more creative and intuitive thinking to solidify innovation efforts.
During his free time, Bruno enjoys learning about social and psychological dynamics through observation and reading on topics such as Leadership, Philosophy and Neuropsychology. He is also an avid player of the guitar and a sports addict.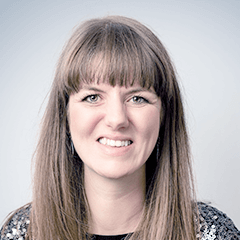 Charlotte Buxton
Marketing director
Charlotte Buxton
Marketing director
Charlotte is marketing director at Treehouse Innovation. Originally trained as a journalist, she has spent most of her career working in corporate, charity and public sector communications. Specialising in storytelling, content development and campaigns, Charlotte loves helping organisations find compelling ways to communicate complex messages.
Find Charlotte on: https://www.linkedin.com/in/charlotte-buxton-474a0220/