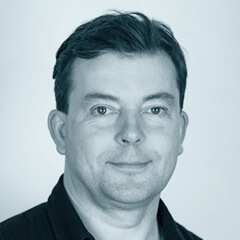 Patrick Eve
Board Member, NED
Patrick Eve
Board Member, NED
Patrick is presently the Chief Commercial Officer at Gophr, one of the UK's largest same-day courier services. Prior to Gophr, Patrick spent 4 years as managing director of ZigZag Global, a logistics platform that helps retailers to reduce the cost, waste and friction in eCommerce returns. Patrick is also the co-founder of TranslateMedia, a leading SAAS platform in the language services sector.
Patrick started his career with 10 years in South America working in finance at a global mining group and then later as partner at a venture capital fund focused on eCommerce and SAAS. He has a Masters degree with Honours in Spanish from Edinburgh University.

Julie Scanlon
Advisor
Julie Scanlon is an international business leader with 20+ years' experience working with private, public, & social sector organizations in 40+ countries. Julie's broad experience includes leading employee education globally as a Vice President at SAP (the world leader in enterprise software), being a Founding Partner and the US Managing Member of Bridge Consulting International (a performance improvement and education company based in the US and UK), and holding prominent strategic & operational roles in top tier management consulting firms Ernst & Young, Cap Gemini and KPMG.
Julie is a proud mom, fitness enthusiast, active social sector volunteer and avid global adventure seeker. Julie currently resides in the New York metropolitan area.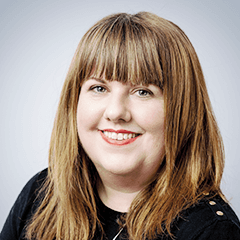 Eleanor Tong
Design Facilitator
Treehouse Innovation
Eleanor Tong
Design Facilitator
Treehouse Innovation
El is a recognised expert in innovation, facilitation and business strategy with over 20 years of experience designing and implementing strategic initiatives around the world.
She is a partner at Treehouse Innovation. Her role specialises in helping organisations with creating an innovation culture. She has designed and led engagements with global clients including Orange Business Services, eBay, SKY, DLA Piper and Generali. Her engagements include running innovation sprints, designing co-creation events and delivering Design Thinking masterclasses for organisations wanting to embrace a culture of innovation.
Prior to her work with Treehouse, El was an Innovation leader within Fujitsu where she set up and ran the customer co-creation service. She led customer co-creation and NPD projects, alongside delivering workshops and training sessions to give teams the creative confidence to put their ideas into action.
She enjoys working with diverse teams in solving real challenges using a combination of design thinking techniques, creative approaches and end-user insights. Uncovering the" little things that will make the biggest difference".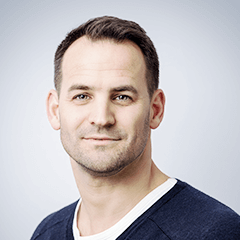 Steve Baker
Design Facilitator
Treehouse Innovation
Steve Baker
Design Facilitator
Treehouse Innovation
Steve is an expert facilitator and design thinking specialist. At Treehouse Innovation, he is part of the leadership team. He loves helping leaders build organisations that will make the world a better place: designing and making great products and services, providing rewarding careers and creating value for owners by solving the problems that societies face.
Key clients have included Accenture, Microsoft, Qantas, Optus, Oracle, Westpac, Woolworths, Janssen and KPMG. With a focus on inspiring, challenging and developing he has worked with teams of 10 to conferences of up to 1000.
He has spent the last seven years working in Australia, New Zealand and across Asia with executives and senior leaders in financial services, travel and aviation, IT, FMCG, telecommunications, pharmaceuticals and many professional services.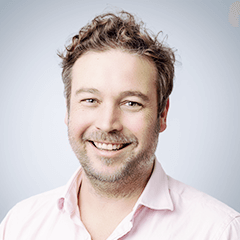 Duncan Brannan
Design Facilitator
Treehouse Innovation
Duncan Brannan
Design Facilitator
Treehouse Innovation
Duncan is a Partner at Sprintbase. He has designed and led engagements with organisations including DLA Piper, American Express, Sony Playstation, Capgemini, and Coca Cola. He teaches on executive MBA and other corporate training programmes at Cambridge University and London Business School. An engaging and confident facilitator, he gains great satisfaction from helping people to develop their own creative confidence, work better together, and find innovative solutions.
Following a first degree in Philosophy & Psychology from Durham University, Duncan started his professional career with PricewaterhouseCoopers where he consulted on technology solutions for global clients in the financial services sector. He left PwC to return to university, this time to the University of Kent, where he gained a first-class degree in Fine Art.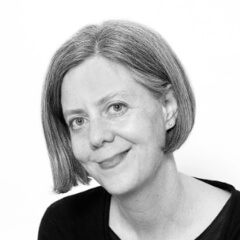 Jane Pritchard
Design Facilitator
Treehouse Innovation
Jane Pritchard
Design Facilitator
Treehouse Innovation
Jane is a design thinking and innovation consultant with over 20 years' experience leading clients through a broad set of challenges that deliver business growth and organisational change.
She has helped client teams transform their brands, products and services as well as support them to embed design-led capabilities within the context of their own organisations. Prior to working as an independent consultant, Jane led the Transformation by Design Practice at IDEO London where she advised clients on the strategic use of design as an approach to innovation.
Jane holds an MA in Design Strategy & Innovation (Brunel) and is a Fellow of the RSA. She is a Visiting Tutor on the Service Design MA Programme at the Royal College of Art.