One of the advantages of working remotely is the access you can have to your clients and stakeholders.
In the latest of our Sprintbase Spotlight Series webinars, we explored how you can use the platform to quickly and easily build empathy with multiple customers at once and share those insights organisation wide instantly.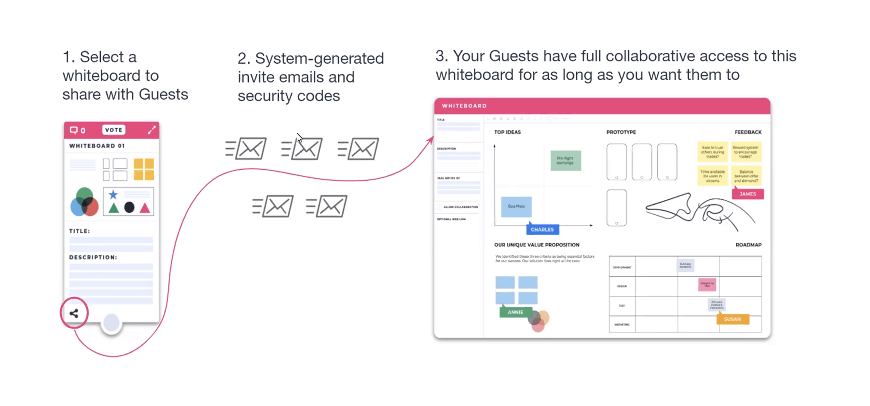 Share whiteboards with people beyond the design team
When you're working on an innovation project, there will be multiple times when it would be handy to know different stakeholders' views and responses to what you've found.
For example, during the empathy building phase, you might use a whiteboard to develop personas based on what you've heard about who your customers are.
Whether you simply want to share this with your colleagues or ask for their feedback or input, you can use the 'share' function on Sprintbase to get it to them right away.
The system automatically generates an email for you to send through the platform to whomever you like. They will receive a link and security code to get them into that specific whiteboard on Sprintbase, so they can see its contents and add any notes or comments.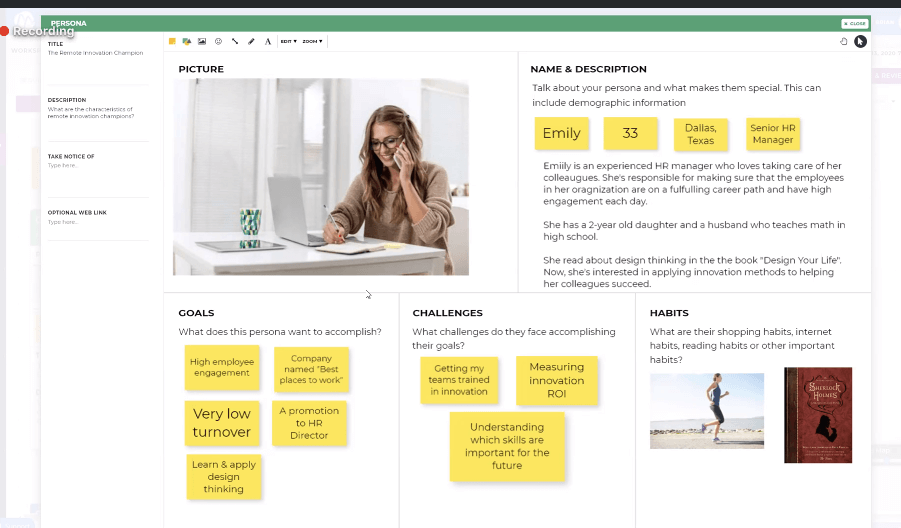 Similarly, if you'd like to invite colleagues or customers into an empathy map to help you better understand their experience, you can use the exact same function to bring people together and quickly gauge a breadth of opinion.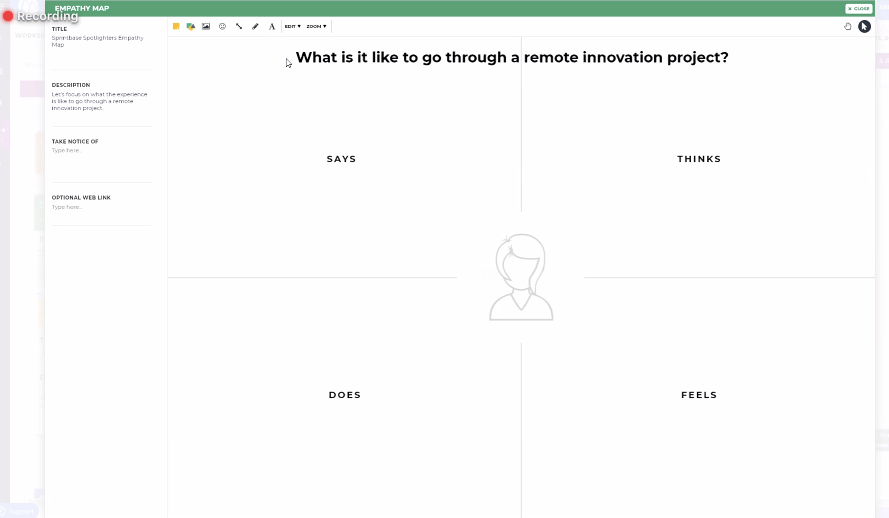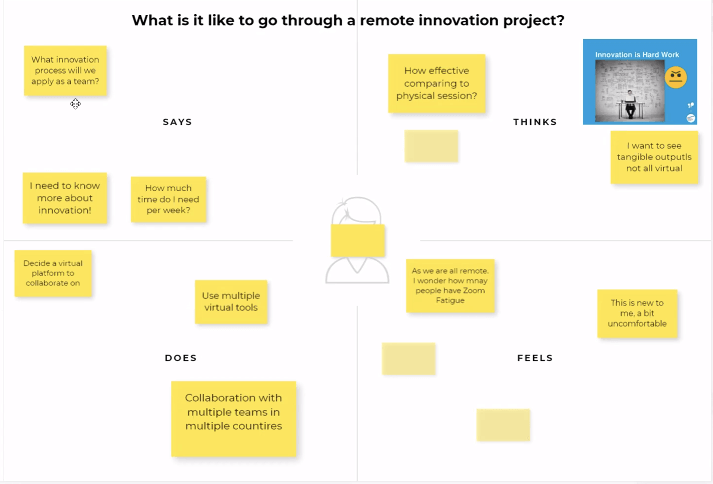 Show the world
At any point during an innovation project on Sprintbase, you can generate a downloadable PDF of your entire journey so far. This will bring all your content together, so that anybody – even if they haven't had anything to do with your project – can get a detailed understanding of what you've been doing.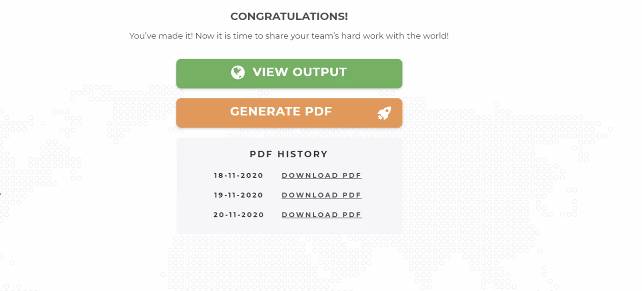 This shareable PDF is a great tool to use to report on your progress so far, and get buy-in for your ideas.
If you'd like to use Sprintbase to help your teams solve the problems your organization is facing,