The challenge
United Way is a global network of non-profit organizations, all working to help improve the health, education and financial stability of people in their communities.
In early 2020, the organization launched Venture Forward, as a part of the United Way of Greater Chattanooga, to boost the impact of the social sector through community building, professional development, advocacy, and innovation.
"We believe that when you invest in people, you see greater impact within your organization, but we realised we didn't really have a strategy behind that," said Ada Bobbitt, Coordinator, United Way Hub for Social Innovation, United Way of Greater Chattanooga.
"Our role is all about providing organizations with the resources and tools they need to see greater impact in the community, and the individual staff with professional development that helps them grow. So we decided to take a step back and think: how do we improve? How do we empower growth in non-profit professionals in our community?
"We see a lot of duplication of effort across organisations, so we want to see people collaborate more efficiently."
With 230 nonprofit members in the community, the team wanted to look into how it could add more value to the people they serve.
The approach
Using Sprintbase – and with coaching support from Mary Kim, Senior Consultant at innovation consultancy Bridge Innovate – the team ran a sprint to explore 'How might we streamline learning and advance social sector professional development and impact?'
Using the three-step innovation process built into Sprintbase, the core team of 10 people spent time gathering input from member organizations in Tennessee, finding out about their roles, and what they wanted from Venture Forward in terms of support.
"We had three days to dive into building empathy, and gathering insight from our end users, which are nonprofit professionals. They sat through examples of our webinars, and looked through some of the course curriculum we offer, to see where the gaps are," Ada said.
"This was a great opportunity to really dive into the learning as a whole, how we offer it, and how we collaborate."
The sprint lasted two weeks, with the team meeting every three days. Prior to each session, the team met with Mary to go over the material they had planned.
"Mary helped us make sure that our material was well thought out and that the activities we had planned were well done. Mary was very involved throughout the whole process, coaching and guiding me as I led the team," Ada said.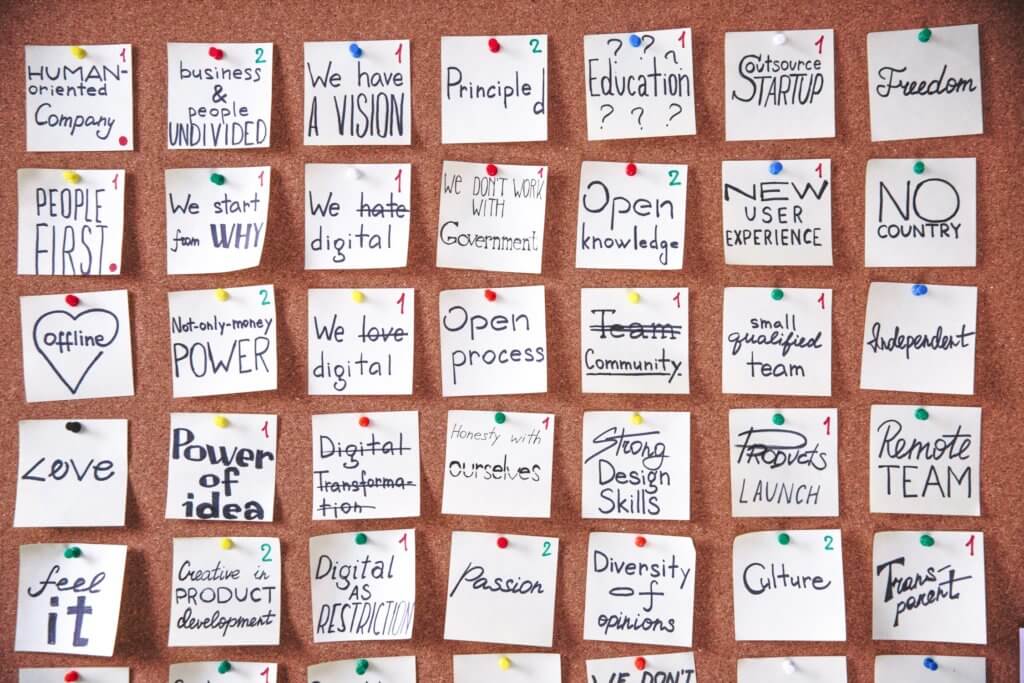 What they found
The team uncovered a number of useful insights about their audience. For example, the fact that the education program had to move online because of the COVID-19 crisis actually boosted engagement amongst some members who hadn't previously wanted to attend face-to-face sessions. This confirmed a need for the team to continue offering online or remote programming in the long term, which they wouldn't otherwise have done.
Another insight they uncovered was that non-profit professionals really want to be able to apply what they learn to their work. From that came an idea called 'Flip and reverse it'. Rather than having individuals register for training, attending and receiving lots of content, this idea sees people interested in a session given all the content in advance, so that they can digest it in their own time, and then come along to a Q&A session ready to ask questions about how it relates to their work.
Having had non-profit associations around the state take part in the sprint, the team also identified an opportunity for organizations to collaborate around their expertise and open up training opportunities statewide.
Each of these ideas are being tested to see how members respond to each opportunity.
Ada shares her experience of using Sprintbase – and her advice to others wanting to run a similar sprint
Spend time before you start your sprint getting to know the platform: I recommend making the time to walk through every element of the platform so you really understand it and know ways to save time, make it your own etc. Once they felt comfortable with it, our team members really enjoyed using the platform, and they shared that in their evaluations at the end of this sprint.
It's not just about doing, but learning too: One thing that's really important to us, and what I really like about Sprintbase, is that the idea is not just to get through the process, but to learn the process. It's organized, and the process is well laid out, and I love the resources that are available. I also enjoy how aesthetically pleasing it is. It's not overwhelming, with hundreds of cards on there. It's great that Sprintbase teaches the process to the team, and also shows the facilitator how to teach the process to other people.
A truly diverse, geographically spread team: I loved that we could have a team of members from across the state, which allowed us to come up with a solution that was state focused rather than region focus, which we didn't expect. That statewide collaboration aspect of it was really great.
A quick way to see how far you've come: I loved the PDF report which gave us a summary of everything we'd done at the end of the sprint. It's great that you don't have to do it yourself and that it's already there and generated – that makes life much simpler.