"Before the project, I was lost and anxious, and could only think of the most obvious and commonly used measures, such as online delivery and coupons. With the help of design thinking, the collective wisdom of teammates, customers, and industry experts, I was able to explore the issue from all angles and narrow down ideas.," Carmen says. "The convergent and divergent steps of the design thinking process led me out of the mist and helped me truly connect with my customers."
Carmen Yu , Founder of Sushi Bistro
In February 2020, Yushi (渔释), a sushi bistro in the neighborhood of Shuiwei 1368 in Shenzhen, China, faced a dire situation – it had to close up shop only 24 days after opening, due to the coronavirus outbreak that later spread across the globe.
VOYA, a young and exuberant consulting firm that was founded a year ago in Shanghai, China, runs design thinking workshops for clients in the Asia Pacific region, to help them transform their business practices and achieve results.
Facing the same coronavirus pandemic, VOYA started a pro bono consulting initiative that aimed to help SMEs survive the turbulence, and comprised a series of virtual design sprints that would each run for two weeks. VOYA relied on volunteers from various industries who were familiar with and eager to apply design thinking, and used Sprintbase to provide a seamless online team working environment that became even more precious under the extreme social distancing measurements.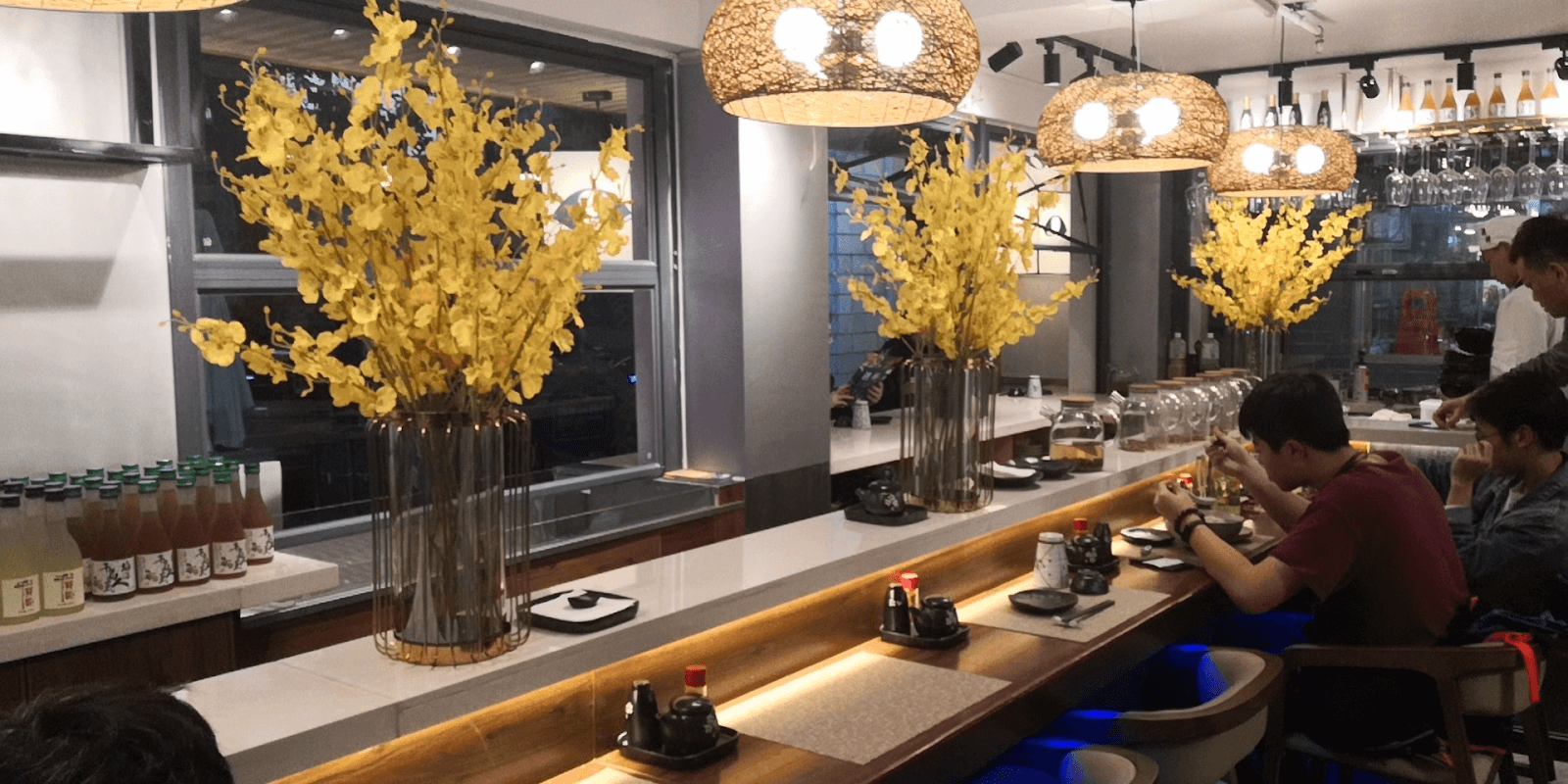 The vision for Yushi
With a vision for an open and warm eating environment, Carmen, the owner, has personally created a space that combines an open sushi bar, a traditional Japanese-style private room and standing outdoor tables. In terms of dishes, Yushi has sushi, sashimi, grilled food and wine, everything typical of a Japanese restaurant.
According to one customer, Emily, who took her family to Yushi on the first day of opening, Yushi was a magical place. "My brother-in-law, who never eats raw food, only realized that he had broken his routines after swallowing several sashimi, thanks to the lively and earthy atmosphere here," she said. Emily herself, who usually abstains from carbohydrates would enjoy a bowl of Hell Ramen on her way home after work. She also got to know her first neighbor while eating at Yushi and planned to go to the bistro together after the Chinese new year.
The challenge
On the sixth day after the Chinese new year, Yushi reopened, but was forced to shut down a few days later under the deadly threat of coronavirus. Yushi was caught unprepared and overwhelmed, with its physical business halted and online ordering far from ready to be launched. Under such extreme circumstances, Carmen had to decide whether to shut down entirely, risk bigger loss by starting a delivery service, or launch a membership program to drive cash flow.
How the team used design thinking to solve this problem
Having been to one of VOYA's design thinking workshops, Carmen was both curious and desperate for a timely virtue design sprint. VOYA helped Carmen assemble a team of seven design thinking enthusiasts who were interested in learning more about the catering industry and in using design thinking to create positive social impact. Together with Carmen, the team collaborated remotely on Sprintbase and worked together through the design thinking process, from field research to prototyping, over a period of two weeks.


The team interviewed over the phone eight people, including local residents, an apartment manager, an avid fan of Yushi, the owner of another Japanese restaurant, and an industry expert. These interviews formed a vivid picture of life under the shadow of the pandemic and helped the team build stronger empathy. People were forced to alter their routines and had to wait uncertainly through stress and anxiety. Whether alone or with family, people felt somewhat aggrieved. They saw their social circles shrinking and were willing to invest more energy in managing important relationships, which had manifested themselves gradually. Their dining preferences had been impacted dramatically, leading to a fear of eating raw and cold food, although Japanese cuisine was still viewed as healthy. They therefore tended to choose food that had been prepared under a high-temperature or without human touch.
Living in the same pandemic, the team strongly felt their pain and lifestyle changes. Through these insights, the team asked themselves how they could help Yushi create value for customers. How might we help people feel a sense of relief from food that would make up for the feelings of loss they're experiencing being housebound? How might we create a warm community atmosphere for the neighborhood out of Yushi's openness, tolerance, and closeness?
The team brainstormed about 60 ideas and selected six for prototyping and feedback, including creating featured dishes or combos, organizing Koinobori (carp streamer) festival or open house events, and providing Japanese cultural tips.

Rather than simply handing out surveys to gather people's views, the team created convincing designs of official account articles, delivery giveaways, food menus, and tablecloths printed with dining etiquette tips, to stimulate real reactions from customers, as well as an online mini-workshop to explore people's willingness to participate in activities during weekends. Feedback collected from more than 20 people helped the team learn how to iterate these ideas further.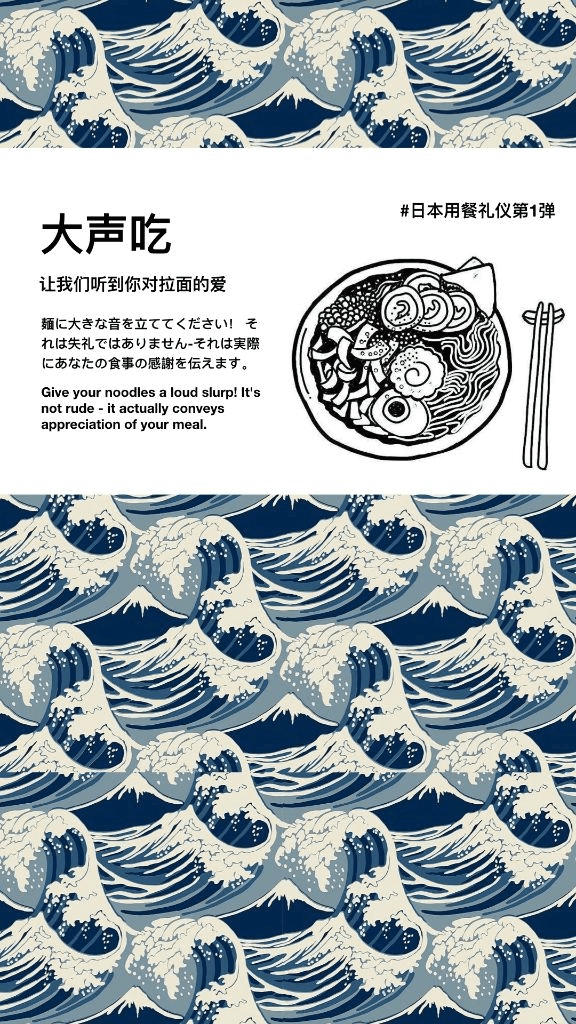 One of the prototypes that came out of the online sprint.
This whole process helped the team gradually see what Yushi should ideally be like, with the original Zen-like meaning of its name becoming more earthy and warm. The team envisioned Yushi as a smiling young lady next door, using the healthiest and most delicious ingredients and the warmest words to heal the rift between people and build tender and precious relationships. This refined positioning formed the foundations of Yushi's survival strategy and informed everything from immediately streamlining the menu to organizing feature events in the future.
Results
Within one week after the completion of the design sprint, 40% of items on the menu with a low turnover had been slashed and a special combination menu with discounted pricing was created and handed out.
Yushi had also secured an enterprise order to deliver daily lunch.
Within two weeks, Yushi reopened its business and launched its online delivery service at the same time.
A social app (Wechat) account was set up to connect with local customers who visited the restaurant.
By the end of the first month after completing their Sprintbase project, Yushi had restored about 40% of its first month's revenue.
In the meantime, Carmen found herself spending more time talking to her customers each evening, a new routine that was a continuation of her Sprintbase journey. This unexpectedly helped her discover and connect with a new group of customers – the foreign English teachers who worked at nearby international schools but were forced to stay home because of the school shutdowns. Yushi had become their go-to place for daily social-distanced gatherings, which helped both attract more customers and stabilize Yushi's cash flow.
Testimonials from participants
"As a project participant instead of a student, I experienced how design thinking drove a project, with clear process and cut-off time. Information was recorded and shared with much ease, efficiency and fidelity, thanks to the powerful Sprintbase platform. Working from home has never been so convenient and seamless. Love it!"
Jackie Jing, 21Vianet Blue Cloud (former)
"This is the most exciting design thinking project that I have experienced, because of the authenticity of a real context and the simplicity of a single focus for teamwork to unfold. More importantly, this was done by a group of people that have not even physically met, under the shadow of a deadly virus, and all within two weeks!"
Dawn Luo, OnePlus
"In the tug-and-pull of divergence and convergence, we saw dawn's light ahead step by step and were also impressed by the wonderful ideas of our fellows. We are more convinced that design thinking is not only a method and tool, but also a thinking model for problem-solving, innovation and change."
Terence Tan, Tencent University (former)
"It's a great project that has benefited me a lot. I was fortunate to have participated in the training of design thinking. Now this is a good opportunity to review through practical exercises, which will undoubtedly be of great help to future work and study."
Qiao Lin, Vanke-Guangzhou Wanxi Real Estate