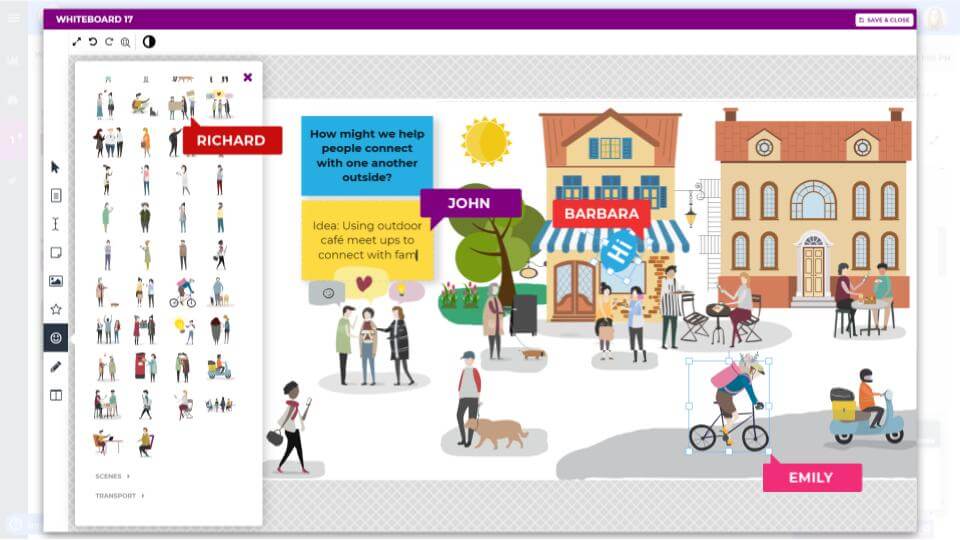 We hear it all the time.
"But I'm not a creative person…"
"Other people in my team look after the creative side of things…"
"Please don't ask me to represent anything visually, I just can't"
And we get it. The idea of being asked to 'get creative' – particularly when you're in a role that doesn't normally ask you to – can feel horribly intimidating.
But when you're working on an innovation project and trying to generate truly groundbreaking ideas, you need to be able to draw up quick prototypes that show your stakeholders what you're thinking.
So to help you do just that, we've revolutionized our whiteboards on Sprintbase, so that anybody – whether you're creative or not – can produce beautiful, illustrated prototypes in minutes.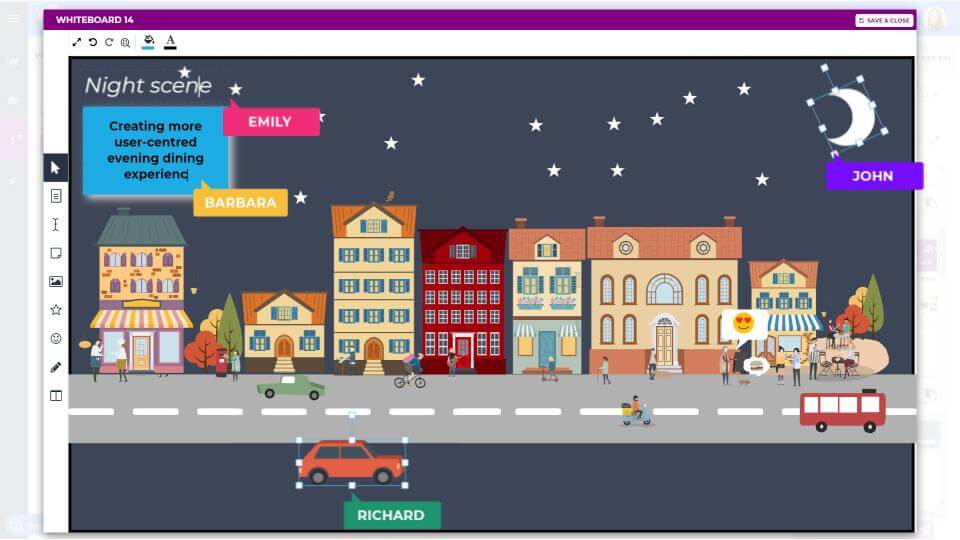 We've packed our now full screen whiteboards with tools to help you bring your ideas to life with ease. Every whiteboard now comes with a full library of illustrated graphics you can use to create entire scenes at just the click of a button.
So whether you're drawing up a storyboard, a sample advert, or an example in-store experience, you can make it look amazing, whether you're an artist at heart or not.
Just as your innovation projects are all about putting your customers at the centre of your ideas, so are our developments to this platform. We've listened to closely to your feedback about what you want, and included graphics to suit your needs.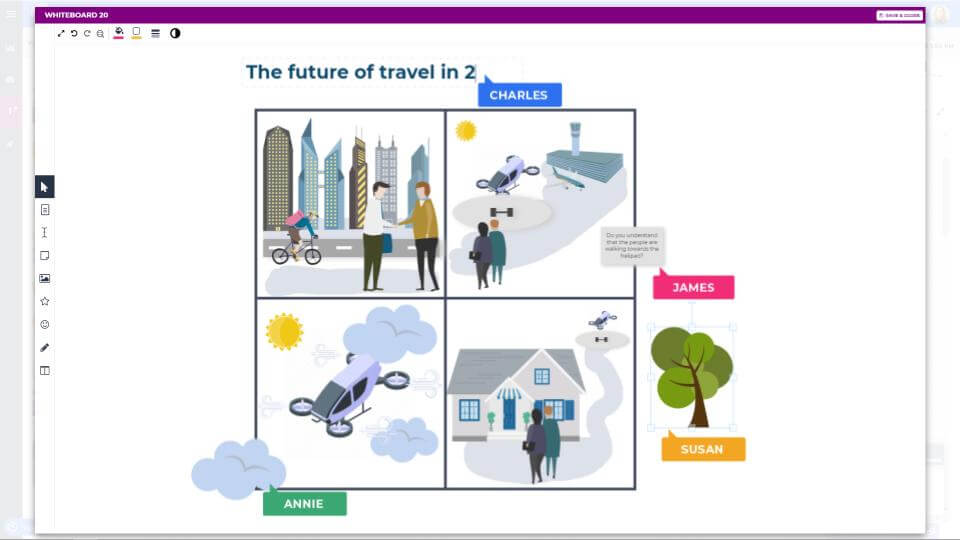 For that reason, you won't just find a few emojis to select from, but high quality graphics representing a huge range of thematic ideas. From complete scenes featuring people and shops and people interacting with one another, to images of trees, environments, vehicles, animals, buildings, technology, sport, there are so many high-spec images available in every whiteboard.
So now everybody can convey their ideas, however complex, in an artistic, visually appealing way on Sprintbase. We can't wait to see what you come up with!
Want to take your prototypes to the next level? for Sprintbase and find out just how creative your people can be.