The whole world is suddenly working remotely. For many, this means finding a brand new routine and establishing how to stay productive and connected to colleagues from home. But for others, remote working is business as usual.
The Sprintbase team has always been remote, so to help anybody new to virtual working, our team of seasoned virtual workers have shared their top tips.
Here's our list of dos and don'ts to help you get the best from working remotely.
Do…
  Create a workspace you want to be in
Create a designated work area and make it a pleasant space to spend time in. Good lighting, plants, bright, inspiring visuals, good stationery, suitable music, and comfortable seating will all help create a positive atmosphere.
  Prepare for the day
It's so much more motivating when you get to your desk and find a to-do list ready waiting for you. At the end of each day, check off the things you've done, and plan how you want to spend tomorrow. Put your most challenging tasks at the top and tackle them head on when you have the most energy.
  Always get dressed
An obvious one but it's too easy to run to your desk in your pyjamas and find yourself still in them a couple of hours later. Not a great look for conference calls, or good for your own morale, so get washed and dressed like you would if you had somewhere to be.
  Keep moving
Sitting down and working for hours on end can make you feel tired and sluggish, physically and emotionally. If you can, take a walk before you start work to trick yourself into feeling like you've had a commute. As the day goes on, make sure you take real breaks and stretch.
  Set working hours and stick to them
When your home is your office, it's too easy to keep replying to emails at all hours. Have a schedule and stick to it, and keep the rest of your time for you. Make time for what matters to you, so you build in time to relax each day.
  Make the most of your natural rhythm
…and when creating that schedule, keep in mind the hours of the day when you're most productive. Are you an early bird, or do you do your best work in the afternoon? Of course, you'll need to be available for meetings with your team, but scheduling your solo work around your body clock should help you get more done and feel good about it.
  Schedule blocks of time to get things done
Make good use of your calendar. Block out when you want to work undisturbed on a project, and make it possible for others to see that you're busy. Just like if you were in an office, you need periods when you won't be interrupted by questions or calls, to help you get tasks ticked off.
  Speak to your colleagues
Using email or instant messenger is great for quick answers, but it can lead to frustration and misinterpretation. Keep that human connection – and get to the bottom of what somebody's really asking you quicker – with video or phone calls.
  Communicate with people you live with
Your family or housemates double up as your co-workers right now, so it's important that you communicate about how you can help each other. Share your diaries so you know when you're each going to be on calls or getting work done. If you're managing childcare together, agree before each day begins who will be working and who will be responsible for your child/children at each point.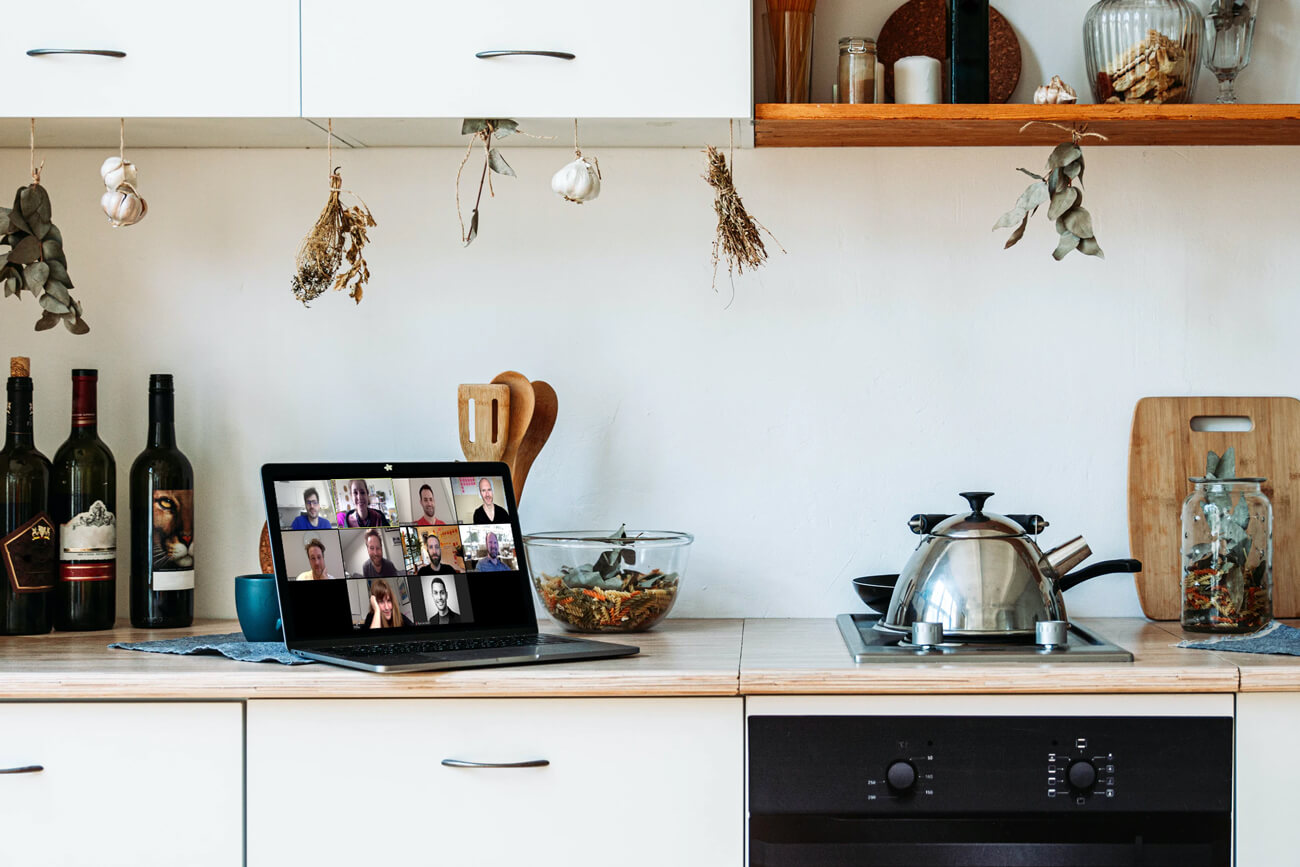 Don't…
  Miss out on your commute activities
If you'd normally travel into work and read a book or listen to a podcast on the way, make time to do that before work. It'll help you relax, engage with something creative, and make you feel connected with the outside world.
  Let your workspace become a mess
Eating and working at home means it won't take long before your desk becomes cluttered with plates and cups if you're not careful. Having a clean and organized workspace boosts productivity, so take the time to clear things away. The same goes for your laptop – keep your files tidy, label your emails, and try to have a clear desktop.
  Procrastinate
We've all done it – got stuck on a piece of work, opened social media and all of a sudden we've lost an hour to a quiz about which Harry Potter character we're most like. If you feel yourself getting tempted to disappear into the web, realise that what you need is a break, step away from your desk, and start again.
If you're struggling to focus, try the Pomodoro Technique: set a timer for 25 minutes and commit to concentrating on a task for that period, and then take a five minute break before starting again. Have a snack or other reward waiting to motivate you to complete each 25 minute block.
  Forget to ask for help
Just because you're not in the same physical space as your colleagues, it doesn't mean you can't ask questions. Don't feel alone with a problem – schedule a call with someone in your team and talk it through.
  Get stuck in a rut
Routine is great, but if yours isn't working for you, change it. Find a way to work that suits you and helps you get lots done whilst staying healthy and happy.
  Forgo sleep
It's tempting to work late when you don't have a commute. But doing too many hours can be counter-productive. You still need to be fresh for tomorrow and get good rest. Get a good night's sleep, let your brain and body recharge, and wake up ready to start again in the morning.
What are your remote working dos and don'ts? Join the conversation