Pretty much every meeting, workshop and conference on the planet is being done virtually right now. But what does it take to be a great virtual facilitator?
Here at Sprintbase, we're all about bringing people together to make amazing things happen remotely. So we asked our team of experienced facilitators to share their tips for what it takes to do the job well. This is what they said.
Be confident
Your mood and tone will have an instant effect on your audience. If you're worried about your slides, concerned you're going to run out of time, or unsure about how your tech works, people will be able to tell.
So make sure you're fully prepared and feel ready to not just run your session, but enjoy it too. If you're confident, your attendees will be as well, and that'll set you off to a great start.
Create a warm, fun environment
When people are taking part in a workshop remotely, you have to work even harder than you do face to face to bring them together and create a sense of teamwork on screen.
If you have time, kick off with an icebreaker (we've shared some of our favourites ) to put everyone at ease and give people an energy boost.
People tend to drift if they hear one voice for too long, so create a varied agenda to keep things interesting. Incorporate time for your participants to speak to each other, take part in activities, and share their thoughts and ideas.
If you're working with multiple speakers, make sure everybody knows the purpose and aims of the session, who you're speaking to, and what sort of environment you want to create. That consistency will have a really positive impact on people's experience.
Set expectations up front
Clearly set out what people can expect to get out of the workshop, and anything you need from them in return. Give them a list of topic areas you're going to cover, and also share any asks you need to make.
For example, if people are learning design thinking for the first time, it can help to encourage people to trust the process, feel free to share ideas without judgement, and not worry about getting it 'right'. Getting everybody on the same page will help create the atmosphere – and ultimately the outcomes – you want.
Know your tech
Make sure you're comfortable with whatever video conferencing and other software you're using before you begin. The better you know your tech, the easier you'll find it to handle any issues that arise. If you're running a workshop with multiple participants and breakout rooms, you'll need to have a session producer to keep everything running smoothly behind the scenes.
Put all the options conference calls offer to good use – get people to raise their hands if they want to speak, post a comment in the chat to ask questions, and use 'Polling' to quickly gauge people's opinions or understanding of a topic.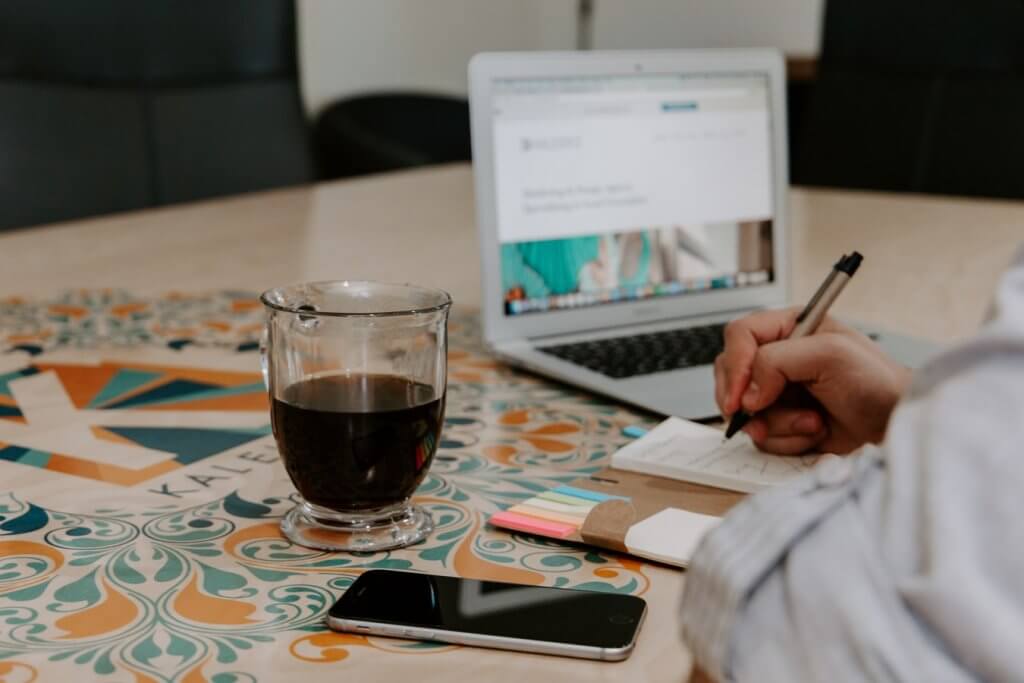 Practice multitasking
When you're the facilitator, you've got a lot to manage – talking through slides, setting up activities, handling questions, and keeping an eye on the time.
If you have the option to have a colleague help you out, take it. Having someone else responsible for picking out questions to highlight from the chat box, to watch the clock, or to join breakout groups needing extra support will ease the pressure on you.
But whether you're running a session solo or in a team, make sure you've rehearsed, given yourself enough time for each section, and that you keep a calm, steady pace throughout.
Don't just read through your slides, talk around them
Your slides are there to guide everybody through your session, to give it structure, and to list your key points.
Know your content well enough so that you can summarise each one as you go, and expand with stories or additional content people will benefit from. A more conversational approach will help keep your audience engaged.
Change up your content
Take people through a strong mix of written slides, video, images, case studies. The more varied, colourful and vibrant your content, the more of an interesting time your participants will have.
Use simple language and instructions
Jargon is a surefire way to lose people during a presentation. So go through your notes and make sure you're only using language that people will understand and relate to.
And when you're sending people off to do activities, make it really clear what you're asking them to do. Have instructions up on a slide and say them out loud too so everybody knows exactly what's going on. And if you're asking people to input notes or ideas on Sprintbase or elsewhere, give a quick demonstration so they know how to do it.
If you're presenting as a team, regroup during activities
When your participants are busy getting on with a task, come together as a core team to check in. Use this time to make sure you're on track, pick up on any issues, and spot anybody in need of extra help.
Doing this will also give your colleagues the chance to highlight anything particularly interesting happening amongst teams in breakout rooms that you could ask groups to talk about when you bring everyone back together.
If you can, stick around at the end
When your workshop's all wrapped up, it's great to stay online for a little while so that people can ask any outstanding questions. It's a nice way to build a further rapport with your participants, give shy individuals an extra chance to speak up, and to gather immediate feedback on the session.