Key takeaways from the October Sprintbase Spotlight webinar
Engaging your customers is a central part of any design thinking project. And thanks to all the great feedback people have given us about what they'd like to be able to do with Sprintbase, we've incorporated numerous ways you can bring people into an innovation project to collaborate with you on the platform.
Remote collaboration enables you to:
Get diverse input and inspiration from real users early in the design process
Challenge assumptions about what your team believes really matters and uncover customers' unexpressed needs by discovering what they truly value
Generate ideas / co-create with customers in real time
Engage other stakeholders in generating and prioritizing ideas
Get fast feedback on prototype ideas to inform iteration
In this session, we shared examples of ways you can use the Sprintbase to collaborate with and get feedback from your customers, colleagues and stakeholders too.
1. Involving people in empathy building
For example, during the empathy building stage, you can use Sprintbase's shareable whiteboards to ask a question, and then invite your customers to share their views directly. They can add notes, images, emojis, whatever they want to express their views. You could even send the invitation to a group of people and turn this into a virtual focus group.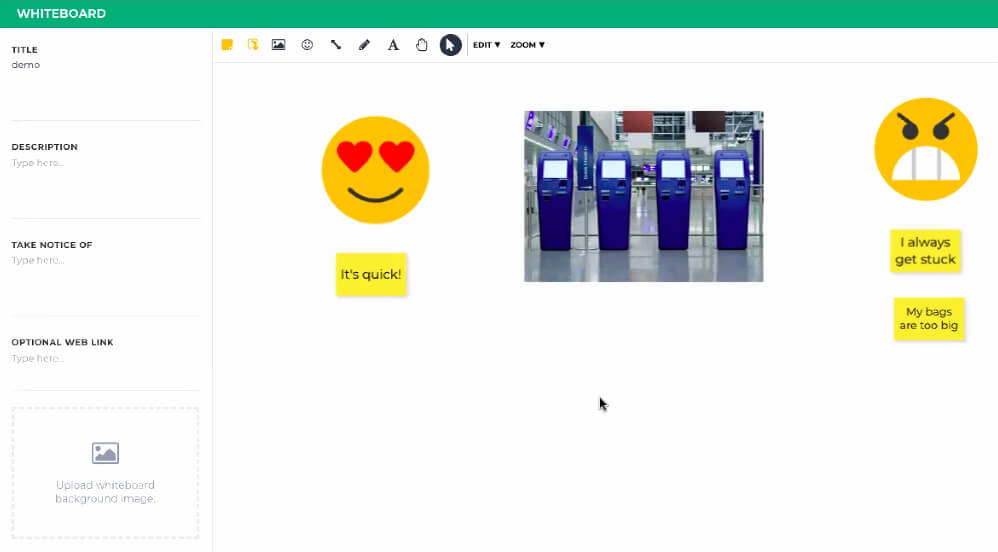 And it's not just your customers you can involve. If you've created a customer persona based on what you've learned during your interviews, why not share it through Sprintbase with your marketing team or other colleagues to get their take on it. Does it match up with what they think? Do they have anything to add or question? It's a great way to involve people outside of the project with what you're doing and benefit from their expertise.
2. Engaging people in ideation
When you're ready to start using what you've learned at the empathy building stage to generate new ideas, with Sprintbase you don't need to limit your brainstorm to just your project team.
You can invite your customers to join you in creating truly creative new ideas. You can set up your whiteboard however you want to get people thinking about your challenge in the right way and adding their suggestions for ideas that could help address it.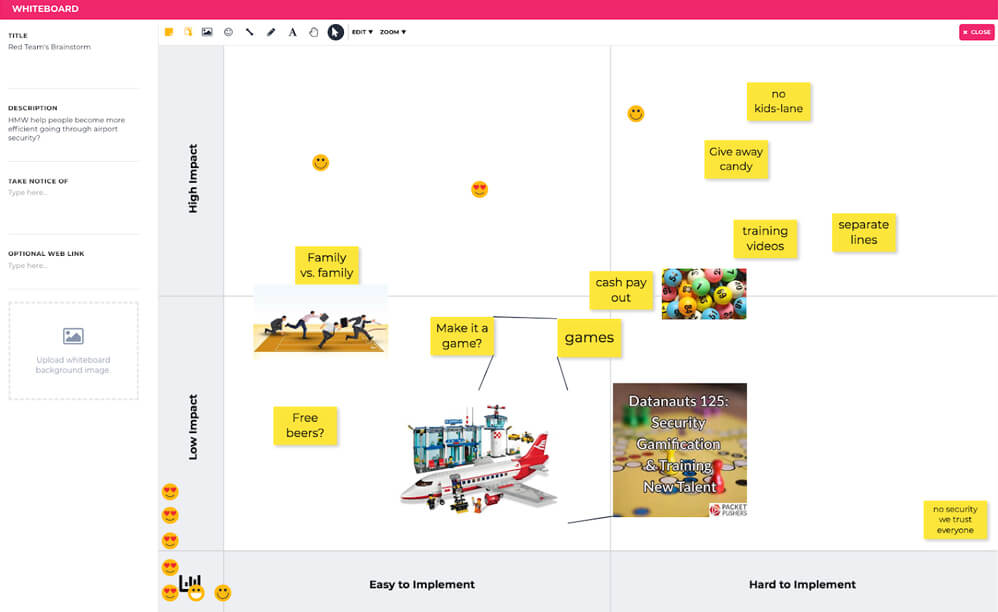 3. Getting feedback on prototypes
And lastly, when you've got an idea you think could work and you've created a prototype, you can invite people to share their feedback on it on Sprintbase.
Again, you can invite people to a whiteboard to share their feedback directly on Sprintbase, or you can use the feedback function to send customers or other stakeholders your prototype directly from the platform. Their response will then come into Sprintbase so you can review it alongside all your other content.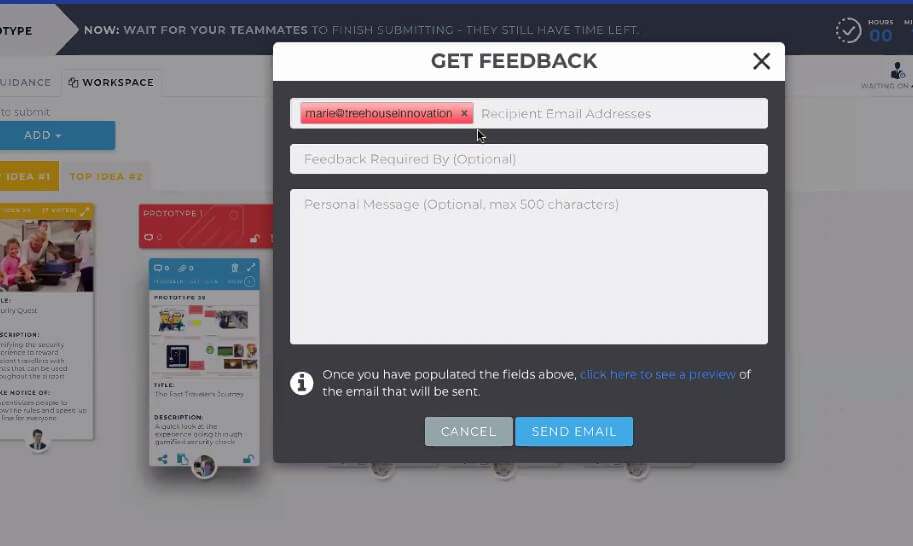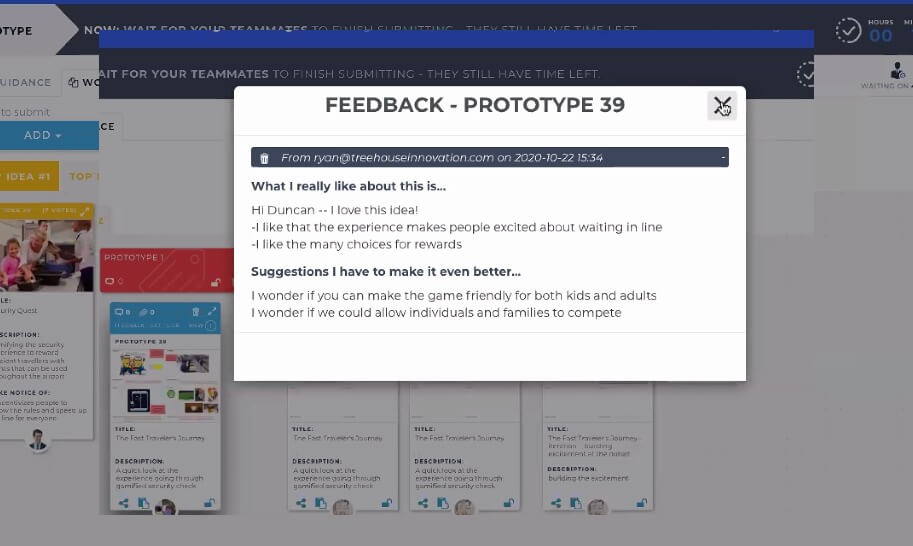 If you'd like to know more about how you can use Sprintbase to collaborate with your customers, or you'd like to talk about how else you can use the platform to tackle the challenges you're facing right now, do get in touch.
Huge thanks to everyone who joined us for our first Sprintbase Spotlight Series webinar! Our next one is on Friday 20 November where we'll be exploring 'How to build empathy quickly and share insights across the organization'.