When the global health crisis began at the start of 2020, it created a huge level of uncertainty for people and businesses around the world.
Consulting firm and leadership experience business came together to help Executive MBA students at INSEAD Business School navigate this crisis.
EMBA students all participate in their course alongside leadership roles in a variety of businesses. This network for lifelong learning and personal development brings together individuals from a range of cultures and backgrounds to develop and enhance their business and leadership skills.
Working in partnership with INSEAD, the team ran virtual training experiences for EMBA students through Sprintbase to help them work through the disruption presented by the pandemic using design thinking, and explore the opportunities remote working can bring.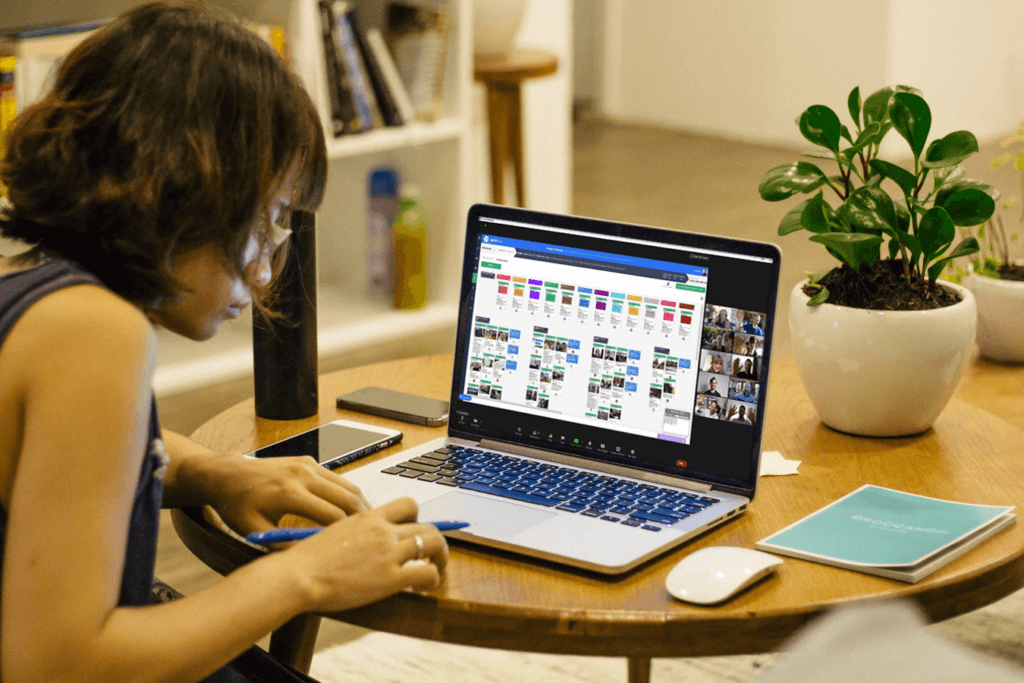 How they did it
The team ran the Sprintbase Virtual Problem Solving JUMPSTART workshop – a 90 minute fast-paced introduction to design thinking, which saw participants 'parachuted into' a realistic business challenge on the Sprintbase platform – with this group, having tailored it to their specific needs.
They adapted it by:
Incorporating an informal, conversational start, as this group of students know each other well, so they took the opportunity to let people reconnect at the beginning.
Exploring how design thinking relates to students in their specific leadership contexts, taking into consideration their varying levels of experience of design thinking – for some it was a new concept, for others it was more familiar.
Personalizing the workshop by incorporating case studies the consulting teams had worked on themselves to demonstrate the impact organizations can make with remote design thinking. For example, VOYA spoke about the work they did with sustainable clothing business towards the start of the pandemic through Sprintbase to engage their customers in this climate, which saw the business' revenue double.
Extending the session to two hours to allow for additional time to be spent on design thinking theory and what best practice looks like at each stage of the process.
Incorporating a section at the end of the session about how people could apply what they'd learnt to their specific business context.
The team ran three sessions of the virtual workshop for students based around the world – one for those in Europe, one for people in the Middle East, and another for students in Asia, working with more than 60 people in total.
They had great feedback from students about how the lessons covered in the JUMPSTART could help alleviate some of the challenges their organizations are facing. Conversations have continued amongst the group about how they can apply what they learnt to their roles.
Top tips from the team on tailoring the JUMPSTART
The core content you're provided with by Sprintbase at certification is clear and well-prepared, so it's easy to adapt/add to for your audience.
We were working to a very tight timeframe (everything was pulled together in just a few days) so having strong step by step materials provided took the stress out of the process.
The experience of using the materials provided to run the JUMPSTART and the Sprintbase platform itself together was very easy. We do recommend rehearsing before your session to make sure you get your choreography of technology, slides and facilitation right. Get comfortable with everything you're presenting to maximise people's experience.